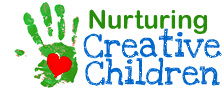 Dr. Yew Kam Keong
Dr. Yew Kam Keong, (Dr. YKK) is the father of four wonderful and lovely children, two girls and two boys.
He was one of the eight international creativity advisers to the famous toy company Lego, Denmark to spearhead a global non-profit project The Next Generation Forum to promote creativity to the children of the world.
Dr. YKK has created many programs for parents, teachers and children to promote creativity and inventions, among which are:
· Creative Parenting Workshops
· Students Invention Workshops
· Young Inventors Camp
He was:
ü The founder president of the Invention and Design Association of Sarawak (IDEAS).
ü Founder member of Malaysian Mensa
ü Founder member of the Malaysian Invention and Design Society (MINDS) and
ü Former adviser to the president of the International Federation of Invention Associations (IFIA) based in Geneva, Switzerland.
Dr.YKK can be contacted at: drykk@mindbloom.net or yewkk@yahoo.com